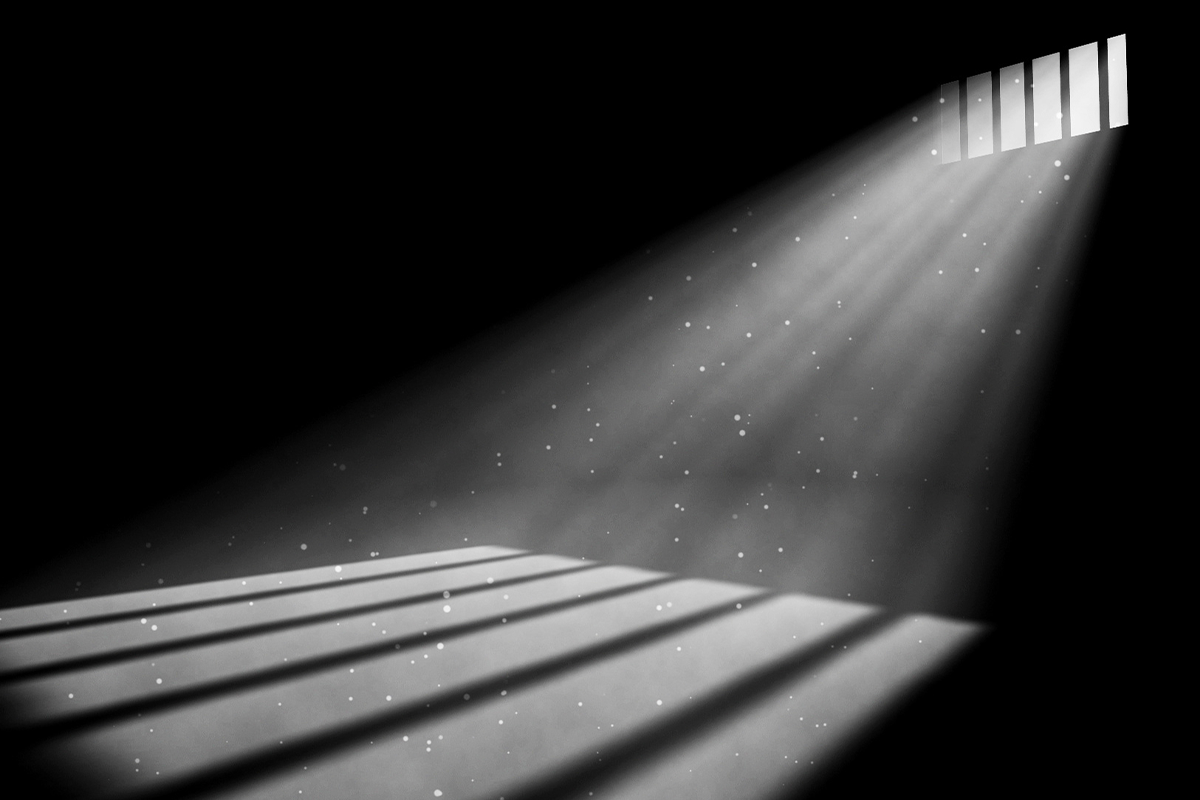 In August 1831, Nat Turner led a slave uprising that shook the conscience of the nation. Turner's startling account of his prophecy and the insurrection was recorded and published by attorney Thomas R. Gray. This timely play imagines Turner's final night in a jail cell in Jerusalem, Virginia, as he is revisited by Gray and they reckon with what has passed, and what the dawn will bring. Woven with vivid imagery and indelible lyricism, Nat Turner in Jerusalem examines the power of an individual's resolute convictions and their seismic reverberations through time.

THE COMPANY
RICARDY FABRE NAT TURNER
ROBERT ST.  LAURENCE THOMAS M. GRAY / GUARD
CHRISTOPHER OSTROM SCENIC AND LIGHTING DESIGNER
SETH BODIE COSTUME DESIGNER
SAM SEWELL SOUND DESIGNER
PAIGE O'CONNOR DIALECT COACH
KATIE SCARLET GRAVES PRODUCTION STAGE MANAGER
KATE YORK ASSISTANT STAGE MANAGER
JENINE FLORENCE JACINTO PRODUCTION ASSISTANT
All photos courtesy of Michael and Suz Karchmer
Ricardy Fabre (Nat Turner) is an artist based out of New York. He is excited to be here in this community telling this story. He holds an MFA from Brown/Trinity Rep. Theatre credits include: Trinity Rep; Seattle Rep; Portland Center Stage; Chautauqua Theatre Company; Vineyard Theatre; True Colors Theatre; The Flea Theatre.
Robert St. Laurence
Thomas R. Gray / Guard
Robert St. Laurence (Thomas M. Gray / Guard) previously appeared in a staged reading of Meridian Summer with Wellfleet Harbor Actors Theater. His regional credits include performances at Huntington Theatre, American Repertory Theater, New Repertory Theatre, Greater Boston Stage, Wheelock Family Theatre, Company One, and Barnstormers Theatre. Robert received his MFA in Acting from Harvard University's A.R.T./M.X.A.T. Institute, and is on faculty at Bunker Hill Community College. Robert will next perform in Gentleman's Guide to Love & Murder at Lyric Stage.
Nathan Alan Davis
Playwright
Nathan Alan Davis (Playwright) Nathan's plays include: The High Ground (upcoming at Arena Stage), Nat Turner in Jerusalem (New York Theatre Workshop; Stavis Playwright Award), Dontrell Who Kissed the Sea (NNPN Rolling World Premiere; Steinberg/ATCA New Play Citation), and The Wind and the Breeze (Cygnet Theatre; Blue Ink Award, Lorraine Hansberry Award). He received a Windham-Campbell Prize in 2021. Other recent honors include: The Lark Venturous Fellow (2021-22), Steinberg Playwright Award (2020), Sundance at Ucross Fellow (2019), and Whiting Award (2018). Nathan is a Lecturer in Theater and Berlind Play.wright-in-Residence at Princeton University. He is an alumnus of the University of Illinois at Urbana-Champaign, Indiana University Bloomington, and The Juilliard School.
Rodney Witherspoon II
Director
Rodney Witherspoon II (Director) is an actor, writer, director, and teaching artist. He is a graduate of the University of California, Berkeley and is currently attending the Brown/Trinity Rep MFA Acting program. His play, Tidwell, or the Plantation Play, is published by Samuel French, Inc. He has worked with companies across the country, including Berkeley Repertory Company, Commonwealth Shakespeare Company, Mixed Magic Theatre, Wilbury Theatre Group,  ART Station, and Marietta's New Theatre in the Square.
"go see Nat Turner in Jerusalem at the Wellfleet Harbor Actors Theater. Just go. It may be the best theatre you'll see this decade." Ptownie

"There is so much to think about coming out of this play." Provincetown Magazine
"The Outer Cape has been waiting for live theatre for 16 months. This was well worth the wait." Ptownie
"This timely, intense and moving production is marked by two strong performances that anchor the show and challenge our understanding of our own history." Cape Cod Chronicle

"Playwright Nathan Alan Davis has struck just the right notes. Some of his dialogue is lyrical; some of it comes wrapped in a history so painful that audiences might cringe; all of it is thoughtful." Ptownie
"Nat Turner in Jerusalem," currently running at Wellfleet Harbor Actor's Theater, showcases the kind of superb talent and commitment to craft we have come to expect from WHAT, demonstrating the powerful impact that one person's unwavering convictions may have on others…." Cape Cod Chronicle

"Davis' powerful writing is matched by the performances by both Fabre and St. Laurence. Each actor brings to his character an unwavering commitment to fundamental beliefs that highlight both the differences and similarities in all three chracters' positions. Under Rodney Witherspoon II's direction, this play is marvelously performed, easily holding the audience's attention through its uninterrupted 90 minutes." Provincetown Magazine
"a particularly pertinent slice of American history." Valley Advocate
"The year is 1831, the peak of the glory days of southern plantation owners and planters. The stark setting is a slate-gray Virginia jail cell, where Nat Turner (Ricardy Fabre), a Black preacher who has just led a slave uprising that killed more than 50 people, awaits execution. Through one-on-one conversations with attorney and eventual chronicler Thomas R. Gray and a prison guard (both played by Robert St. Laurence), the audience is taken on a journey through the dismal realties of the antebellum South. And along the way, it's almost impossible not to draw comparisons with modern-day societal racism." Cape Cod Times
The Actors and Stage Managers of this production are members of the Actors' Equity Association, the union of professional actors and stage managers in the United States.
The Scenic and Lighting Designer of this production is represented by United Scenic Artists Local USA-829 of the IATSE.
NAT TURNER IN JERUSALEM
by Nathan Alan Davis
directed by Rodney Witherspoon II
August 13 – September 5, 2021 | Previews August 11 -12
Wednesday – Sunday Evenings at 7:00
on our new Garden Stage
"The sparse, persuasive two-hander examines America's racial history, but feels disturbingly close to the present day." – The Village Voice
"The most interesting part of the creative exercise is not the activity inside Turner's cell, but the breadth of its implications about our relationship with history as a whole— whether 200 years past or flooding your Twitter feeds as we speak." – TheaterMania