Production Assistants (Stage Management, Costumes, Sound/Electrics)
Wellfleet Harbor Actors Theater seeks 3 Production Assistants (one specializing in Stage Management, one in Costumes, and one in Sound and Electrics) for our upcoming summer season, with an approximate start date of June 1.  Must be available through September 5, 2021.  These career-entry positions are ideal for recent college graduates, or students with limited professional theater experience.
The Production Assistants' responsibilities include:
Running performances under the supervision of the Production Stage Manager and Assistant Stage Manager
Pre-production work under the supervision of the Production Manager and Guest Designers
Set up of outdoor venues each evening
Participation in load-ins, load-outs, tech rehearsals, and work calls
Pay:
$13.50/hour (25 hours/week minimum guarantee) plus free housing
To Apply:
Please send resume to jobs@what.org
Apply by:
May 10, 2021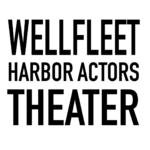 Outermost Performing Arts Center | Wellfleet Harbor Actors Theater is committed to diversity in the workplace, and encourages candidates from diverse backgrounds to apply for these positions.