CONTACT
CALL: (508) 349-9428
EMAIL: boxoffice@what.org
OR VISIT IN PERSON: 2357 State Highway Route 6, Wellfleet MA 02667
HOURS
Closed through November 29, 2022
Wednesday – Friday, Noon – 4:00 (re-opening November 30, 2022)
The Box Office will open 60 minutes prior to any scheduled performance.  Tickets may also be purchased online.
We remain engaged with state and local officials and our community partners in developing and implementing strategies for re-opening in the safest manner possible.  Your health, along with the health of our staff and artists, are our primary concerns at this time.
When attending a performance at WHAT…
-Masks are strongly encouraged for all visitors and staff, regardless of their vaccination status, when inside the building.
-Hand sanitizing stations are provided throughout our venues
-If you are not feeling well or are experiencing symptoms of COVID-19 as defined by the CDC, have been exposed to anyone with the virus within the last 10 days, or have been advised to self-quarantine within the last 10 days, please delay your visit to a later time and contact us at 508-349-9428 to discuss rescheduling options.
-We strongly encourage patrons to purchase tickets in advance of their performance, and to opt for the e-ticket or print-at-home option at the time of purchase.
Please note: as the conditions of the global health pandemic are ever-evolving, these guidelines are subject to change and will be updated accordingly.
GENERAL INQUIRIES
(508) 349-9428
PRODUCING ARTISTIC DIRECTOR
CHRISTOPHER OSTROM / EXT. 105
MANAGING DIRECTOR
NICHOLAS WARD / EXT. 111
DEVELEOPMENT & MARKETING ASSOCIATE
TIA SCALCIONE/ EXT. 102
MEDIA CONTACT
SUSAN BLOOD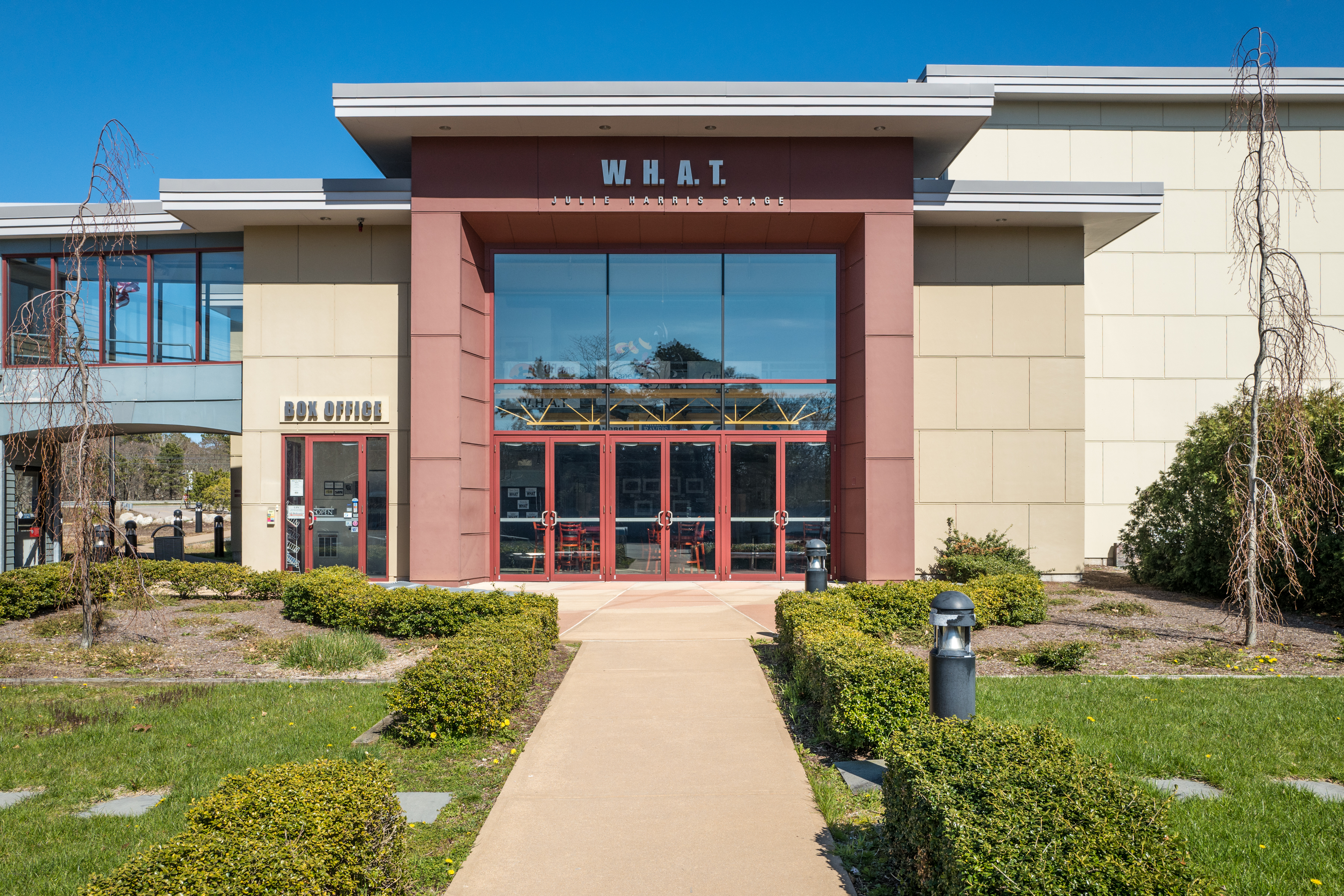 2357 State Highway Route 6, Wellfleet MA 02667
Directions From Hyannis
Take Route 6 East to the Orleans rotary, and continue straight through South Wellfleet.
There is a left turn lane and a blue sign for WHAT just past Shepley's.
If you miss the first turn off, our driveway is accessible from the plaza next door. If you get to PJ's you have gone too far.
Directions From Provincetown
Take Route 6 West towards Orleans.
Continue past the stoplight at PJ's and Cumberland Farms.
On the right, just past Cove Road and Cove Corner plaza is our driveway.
There is a blue and white sign for WHAT at the start of our driveway.
Parking
There is ample free parking at the theater. Additional parking is available at the adjacent shopping center.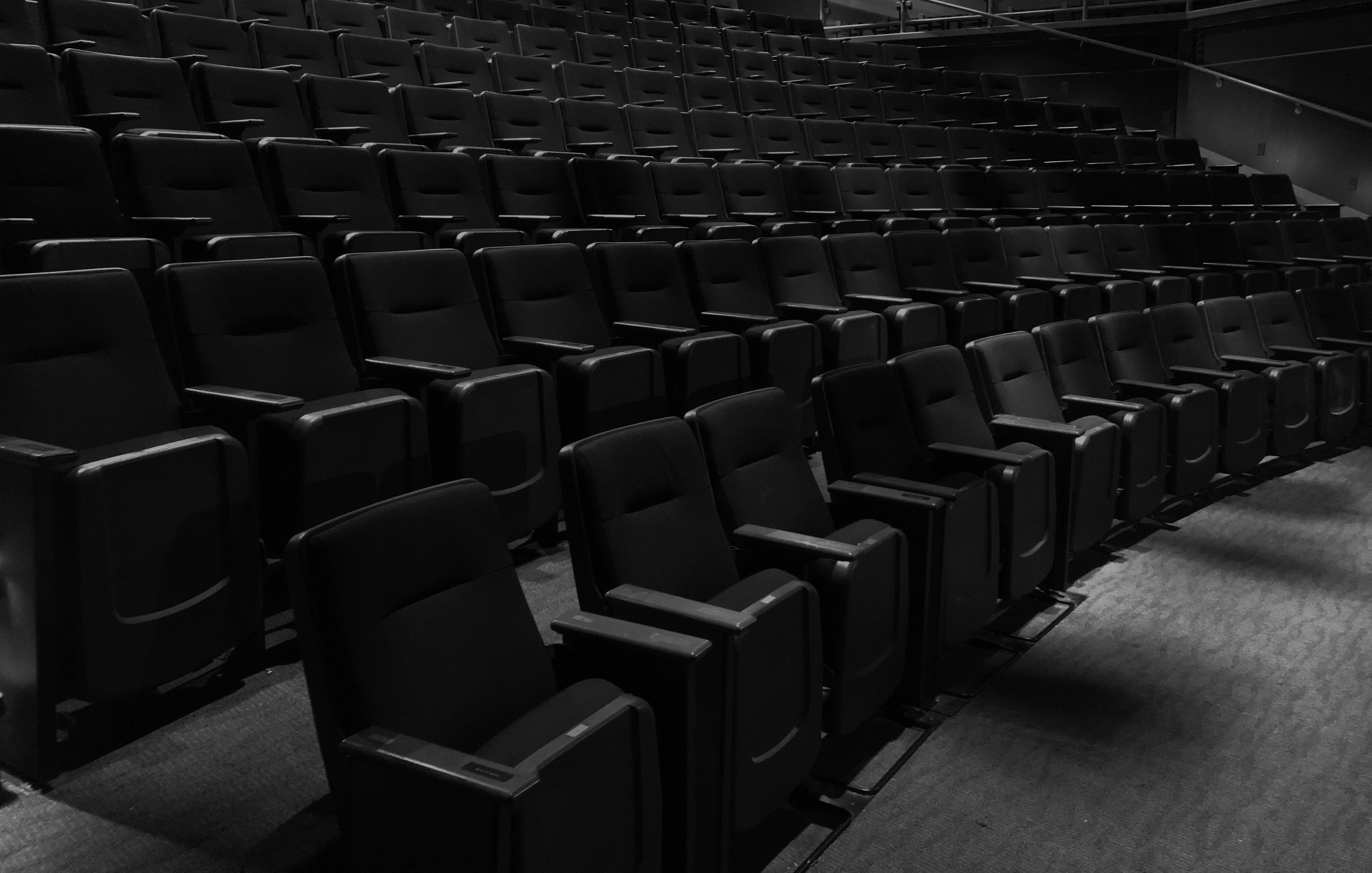 Wellfleet Harbor Actors Theater strives to make its performances and facilities accessible to all of our patrons. For additional information or if you have questions, need assistance, or an accommodation not mentioned below please contact the Patron Services Manager at (508) 349-9428 Ext. 112 (voice) or boxoffice@what.org.
WHEELCHAIR ACCESS
All venues have wheelchair- and scooter-accessible locations where patrons can remain in their wheelchairs or transfer to theater seats. Patrons who cannot or do not wish to transfer from their wheelchairs to a theater seat should request wheelchair-accessible locations when ordering tickets.
Wheelchair accessible seating may be purchased by phone, in person, and online. For personal assistance selecting accessible seats or for more information about accessibility for a person with a disability, please contact the Box Office at (508) 349-9428 (voice) or boxoffice@what.org.
Assistive Listening Devices
Assistive listening devices are available at all performances at the box office.